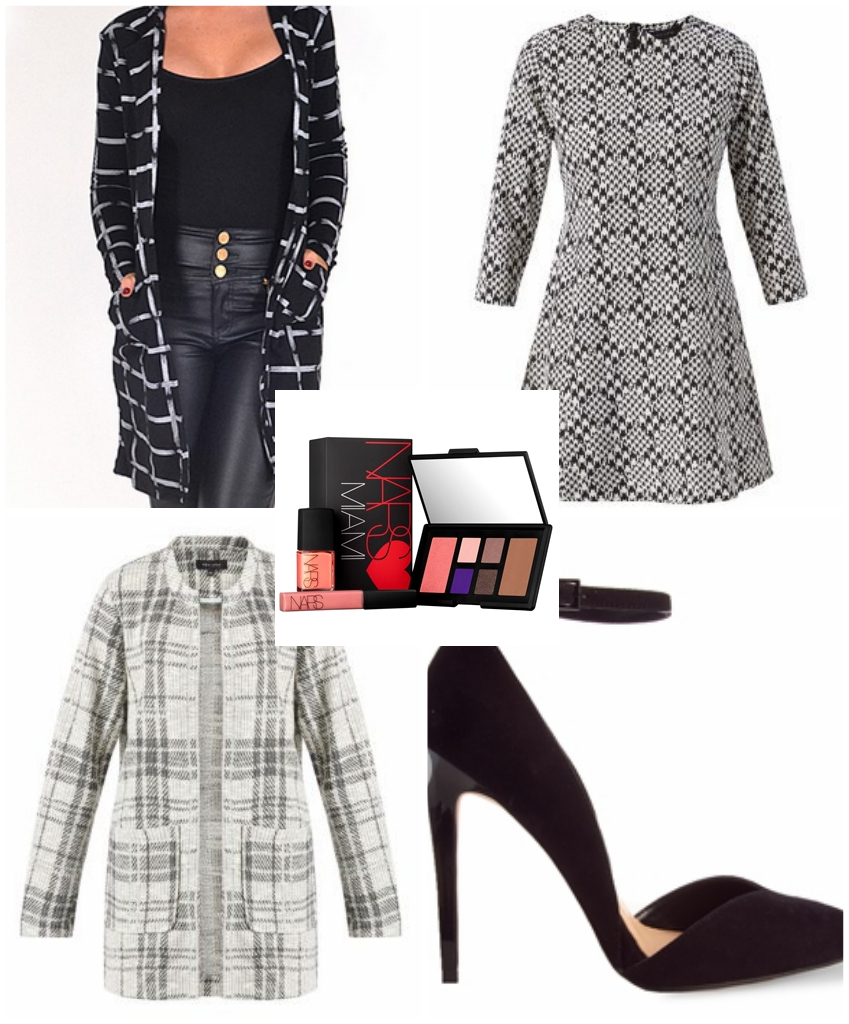 As the seasons are changing, I have been browsing what our online shops have to offer for Autumn. I fell in love with one jacket and one coat, a
Black Check Duster Jacket
(top left)
,
and the
White Check Collarless Coat
(bottom left).
There's just something about the checked design during this time of year and I always seem to gravitate towards busy patterns. I found this gorgeous
Black Monochrome 3/4 Dress
(top right) on the New Look website (along with the coat) which I'll definitely be picking up for any events and parties over the Autumn/Winter period. To go along with the dress, these
ASOS Prism Heels
(bottom right) have been in my 'Saved Items' for such a long time and I just haven't taken the plunge yet (so I just sit and admire them).
Finally, I had to throw a little beauty in there so I noticed a
Nars Exclusive
on Asos, containing an eyeshadow palette, their signature blush and bronzer, a nail polish & a lip gloss (just in case you fancy REALLY treating somebody)!
What are you eyeing up for the coming season?