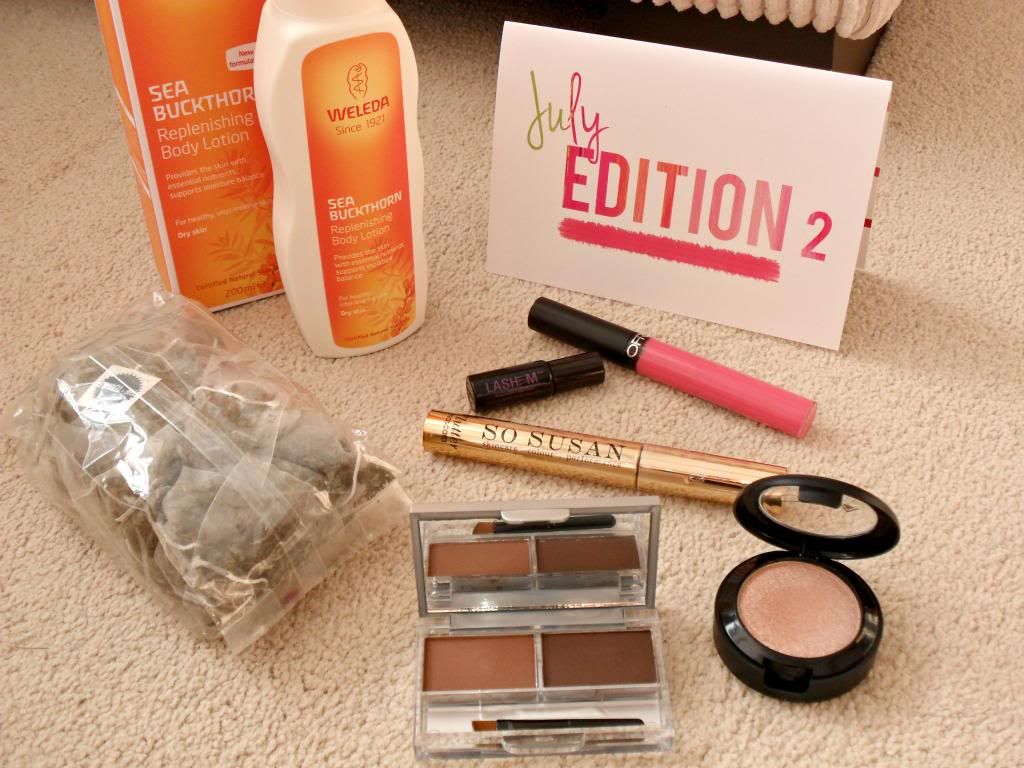 To say I was excited about this months Love Me Beauty box is an understatement - I practically grabbed it out of the postman's hand (sorry postman)! After I chose which Edition I wanted I just couldn't wait for it to come through the door, as they are nearly all full-sized products (you have it in the bag LMB).
The first product in my box which I'm quite confused about is from
Weleda
. Now this wasn't included on the online 'boutique' and it also wasn't on the menu, so whether this was a bonus product or just popped in by mistake I'm unsure. Anyway, its the
Sea Buckthorn Replenishing Body Lotion
which is supposedly perfect for dry skin (raising hand) and it smells delicious - cannot wait to use this! (Full price unknown).
There were also two products from the brand
So Susan
in the box, this being the
Dual Brow Powder
which usually retails at
£11.95
so I have my money back already. Although the powders feel really smooth I'm not sure I'll be able to make this work for me as I usually go for something a little bit more on the ashy side - but we'll see how I get on.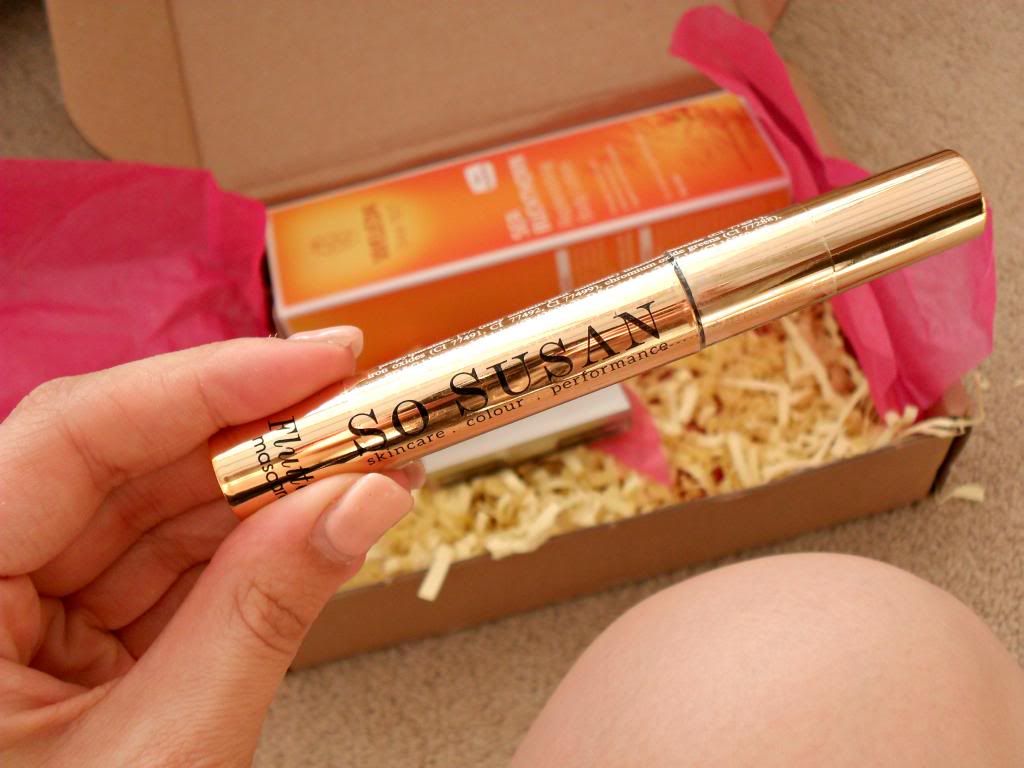 The other product from
So Susan
, is their
Flutter Mascara
which retails at
£14.95
. I love the gold packaging of this product and I am really excited about trying it - again I'll keep you posted.
The next two products are also both makeup products by the same brand -
Ofra Cosmetics
.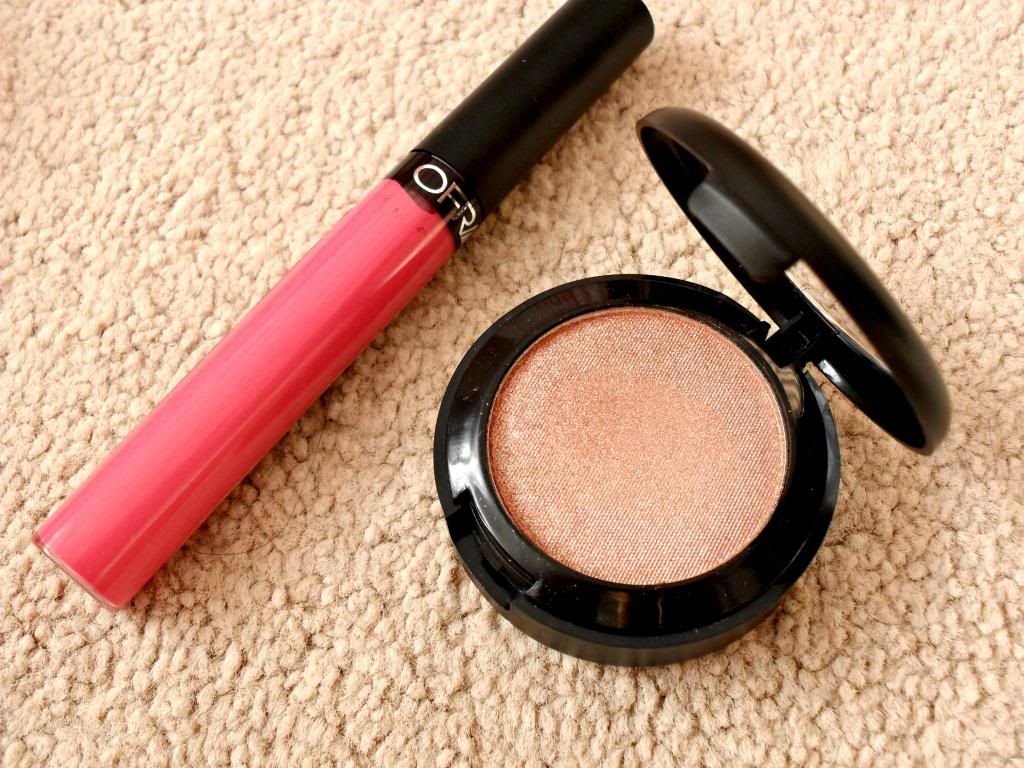 The first is the
Long Lasting Liquid Lipstick
in the shade
Hollywood,
retailing at
£11.60
. This was the product I was most excited about and it hasn't disappointed. Although it looks fairly glossy, it almost has a matte feel to the lips and is super pigmented. The shade Hollywood is the most perfect deep pink shade and I'm obsessed! It also smells like cake (think Collection Lip Cream's). The other product is the
Pressed Eye Shadow in Bliss,
which has the price tag of
£8.80.
I was actually really impressed with this as it almost has a liquid metal type affect.
It's a beautiful champagne/nude/gold shimmer that again is greatly pigmented - another win!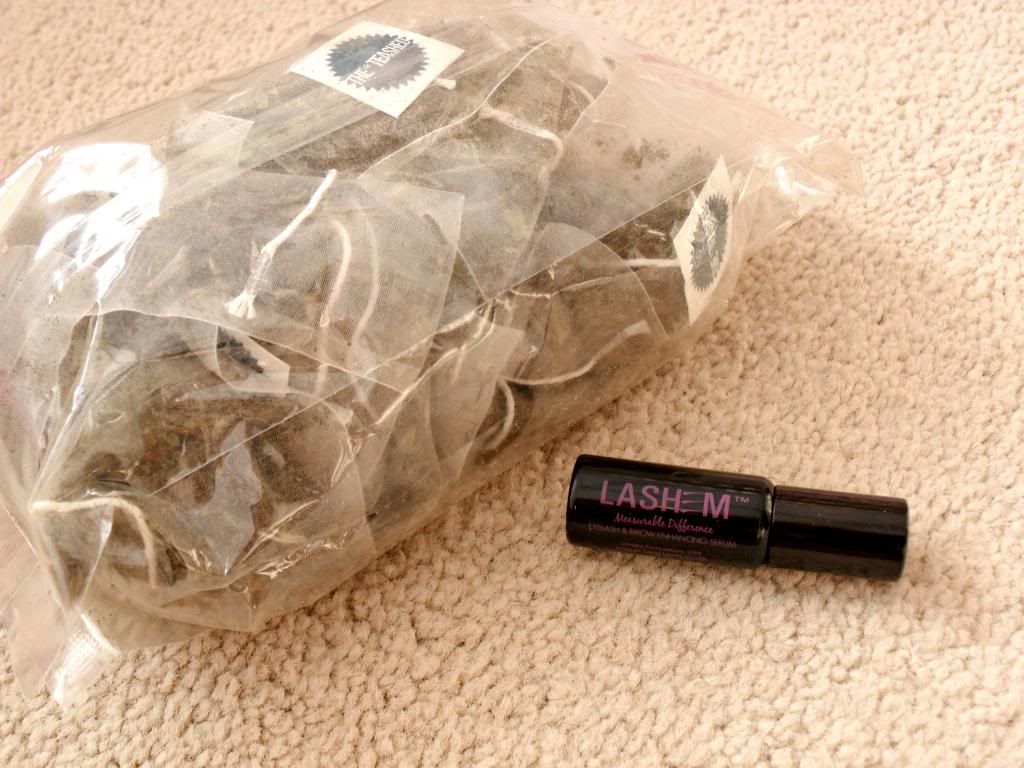 The last beauty product is by
Lashem
, and its a 2ml sample of their
Lash Enhancing Serum.
Now the full size of this is just 1.5ml more (3ml) and retails for £40 - so I think this a pretty generous sample? This claims to
give you longer looking lashes after just two weeks
, so I'm going to give this a go and use it everyday for 2-3 weeks and let you know what I think! Finally, there was also a lifestyle product in the form of tea (hurray tea-lovers)! Now normally in subscription boxes you might get 1-3 tea bags, but in this hefty little package you get 20 which I thought was brilliant. I got the
Teashed 4AM Tea,
which is a whole leaf white tea wrapped in silky pyramid tea bags.. fancy eh? These retail at
£3.50
, so again another full size product!
Overall I have
loved
this months LMB box and it's by far been the best one I have received yet.
What did you think?