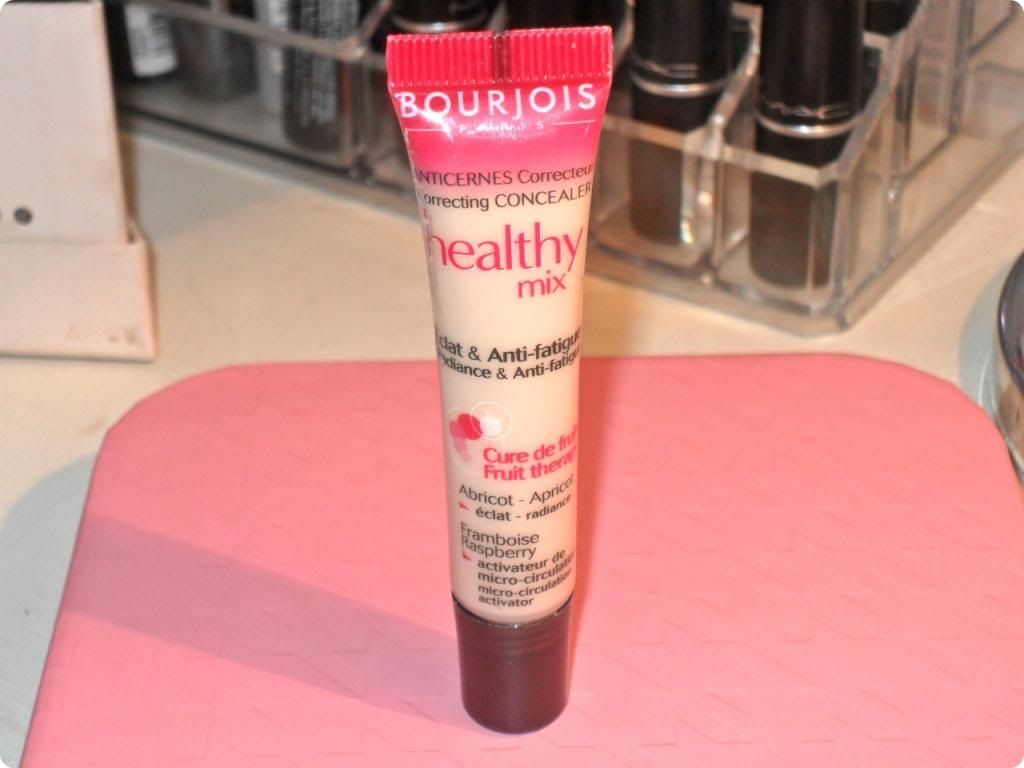 After loving my Collection Lasting Perfection Concealer for so long I found it hard to find any other concealer that even came close to the long-lasting and high coverage properties that I loved so much. I picked up the Bourjois Healthy Mix Radiance & Anti-Fatigue Concealer after (52) after seeing a lot of people include it in their 'Favourite beauty products of 2012' posts and videos.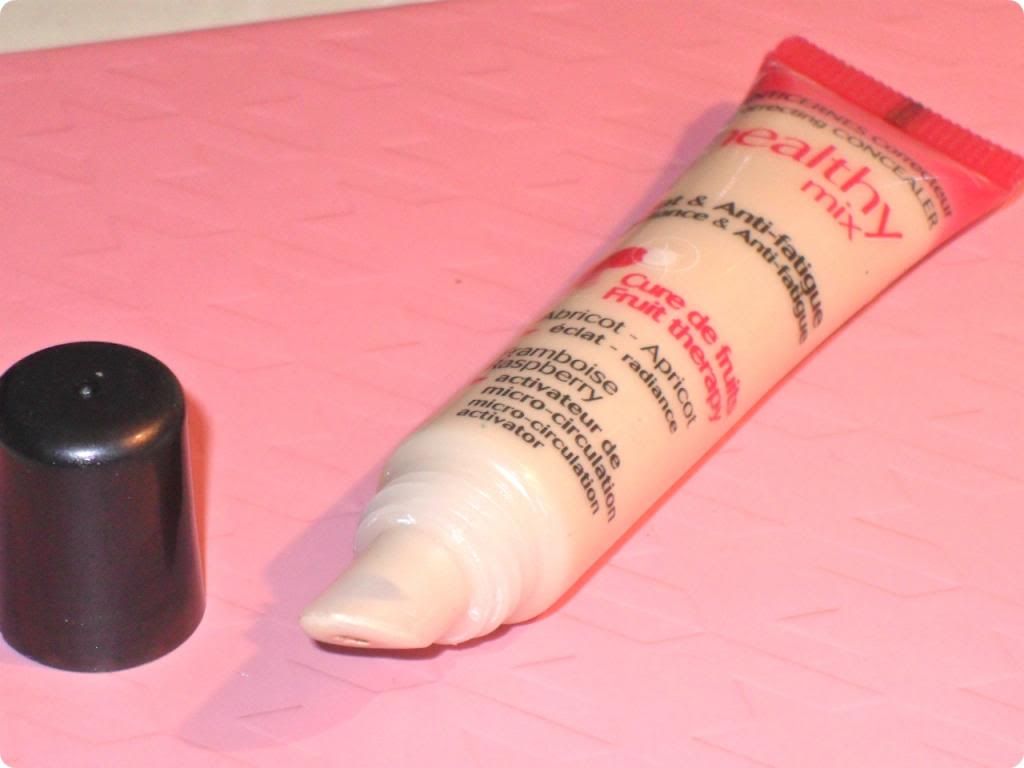 The product comes in a 10ml squeezy tube, which doesn't bother me at all because I use a brush to blend my concealer in anyway. It feels quite lightweight on the skin but can definitely give a full coverage if applied properly (I normally apply with a flat-topped brush and pat in with my fingertips). I have found this product to last just as long as my beloved Lasting Perfection, and it works great over imperfections as well as underneath the eyes.
The product also has a slight fruity scent, which at first I thought was a little weird. but it's not off-putting at all and in fact its rather pleasant. I would definitely recommend trying this if your looking to try something different, or if Collection isn't available to you. I would say I like it just as much, and I would repurchase it after I use it all up.
Bourjois Healthy Mix Concealer is available
online here
, for £7.49.