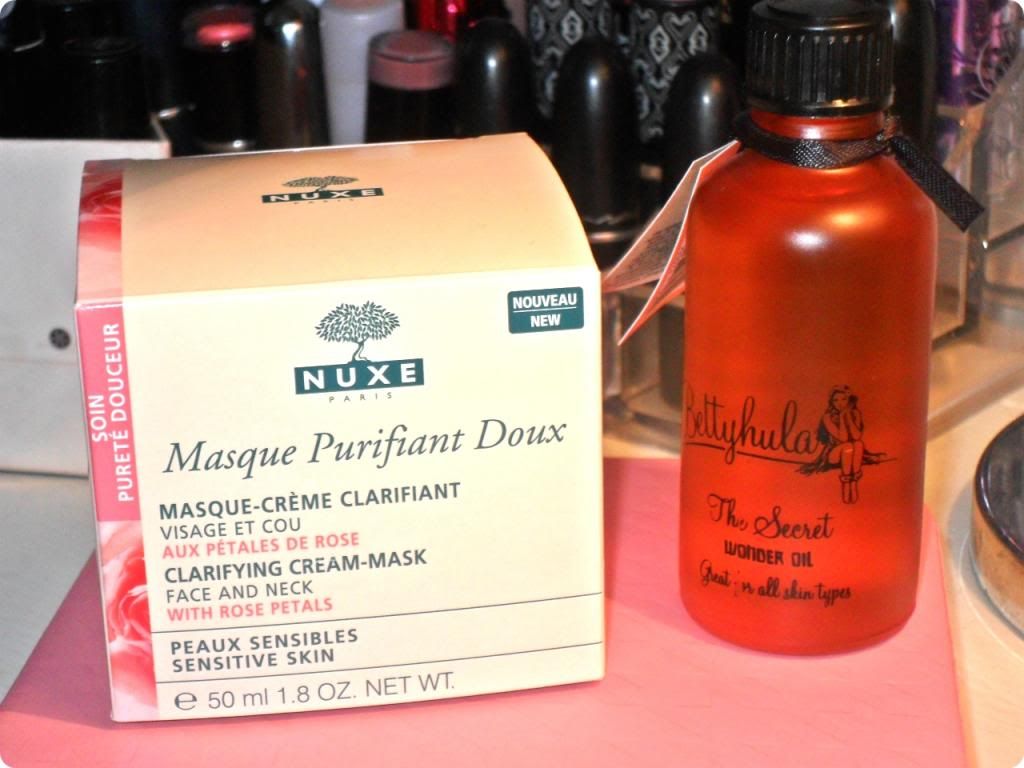 Whilst browsing the online sales I came across a few offers on Feel Unique and was umming and ahhing about what to add to my basket. I actually kicked myself when my order came (2 days later via free delivery F.Y.I) as I had forgot to purchase the Nuxe Reve De Miel Lip Balm which has been on my wishlist for ages. I did buy however the
Nuxe Clarifying Cream Mask
, which claims to
'gently purify and help tighten the skins texture'
(50ml : £18.80).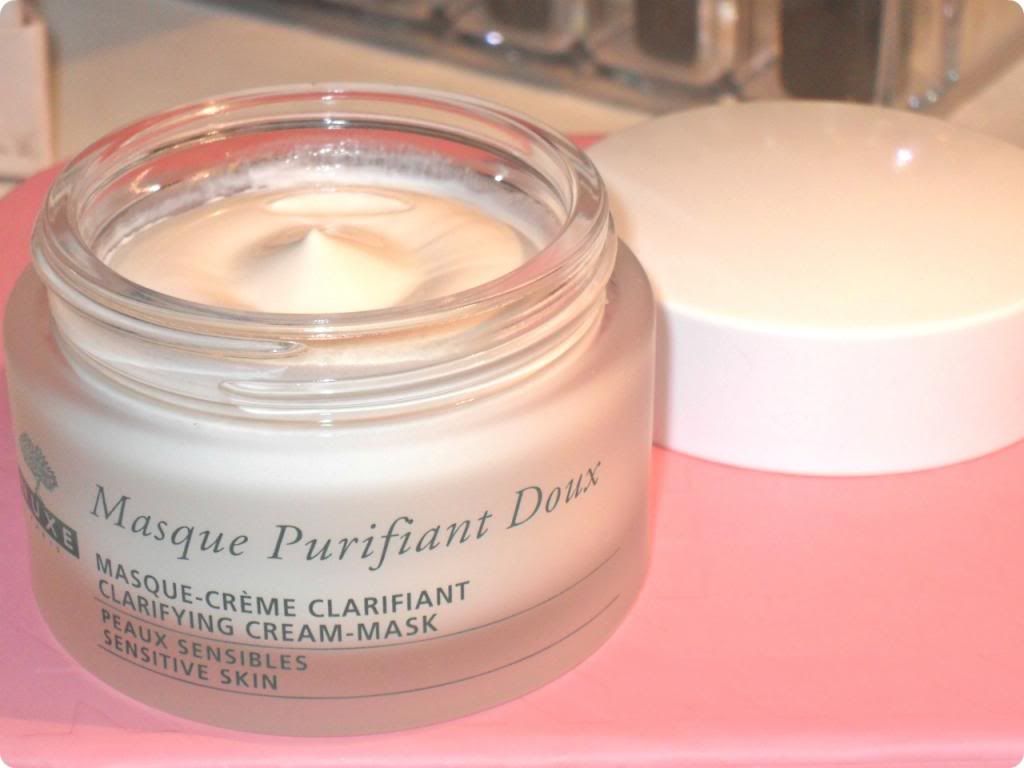 I have wanted a new clarifying facial mask for a while now, as the only ones I currently own are targeted more towards moisturising and hydrating dry skin, which aren't exactly what I need when I'm having a bad skin day. The product feels thick and creamy and a little bit goes a long way. It's presented in a glass jar with a screw top lid, which is actually a lot heavier and luxurious-feeling than I had thought it would be. After using this a couple of times I can say I really like it so far, and I will keep you up-to-date with what I think.
I then purchased a product which I had been 'living without' for a couple of months and had really missed -
Betty Hula's The Secret Oil
, (50ml : £10.99).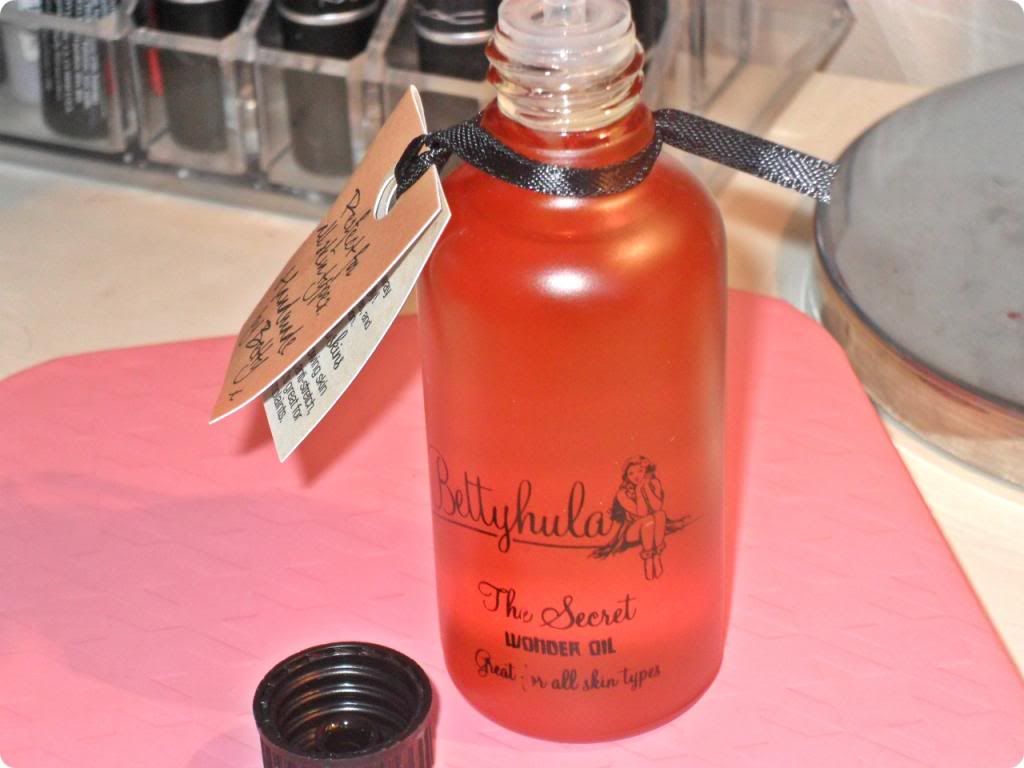 I've previously used up a couple of sample bottles of this oil and absolutely fell in love with how soft, smooth and supple it left my skin feeling. I apply it of an evening after my moisturiser, and it does absolute wonders for my skin (I realise why it's called wonder oil). It's one of the cheaper facial oils I have seen and it works brilliantly, and I think the packaging is also really lovely.
Have you tried either of these products? What are your thoughts?