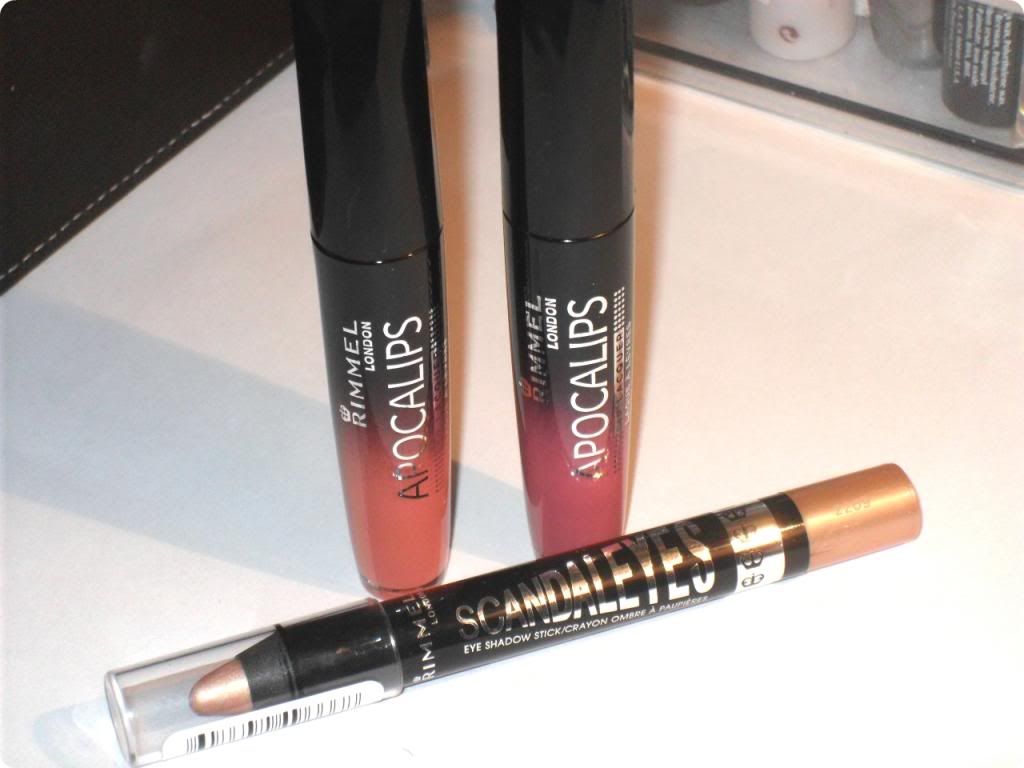 Rimmel have been bringing out some fantastic products recently, and of course one of them is the new Apolcalips Lip Lacquer. I'm sure you have heard SO much about them from blogs & videos because they have literally been everywhere, but I thought I would still share my thoughts with you.
I picked up two shades, Luna (top) and Celestial (bottom). Luna being a peach/orange shade, and Celestial being a deeper rose pink shade. I actually originally set out to buy the Nude colour, but it was sold out everywhere I went.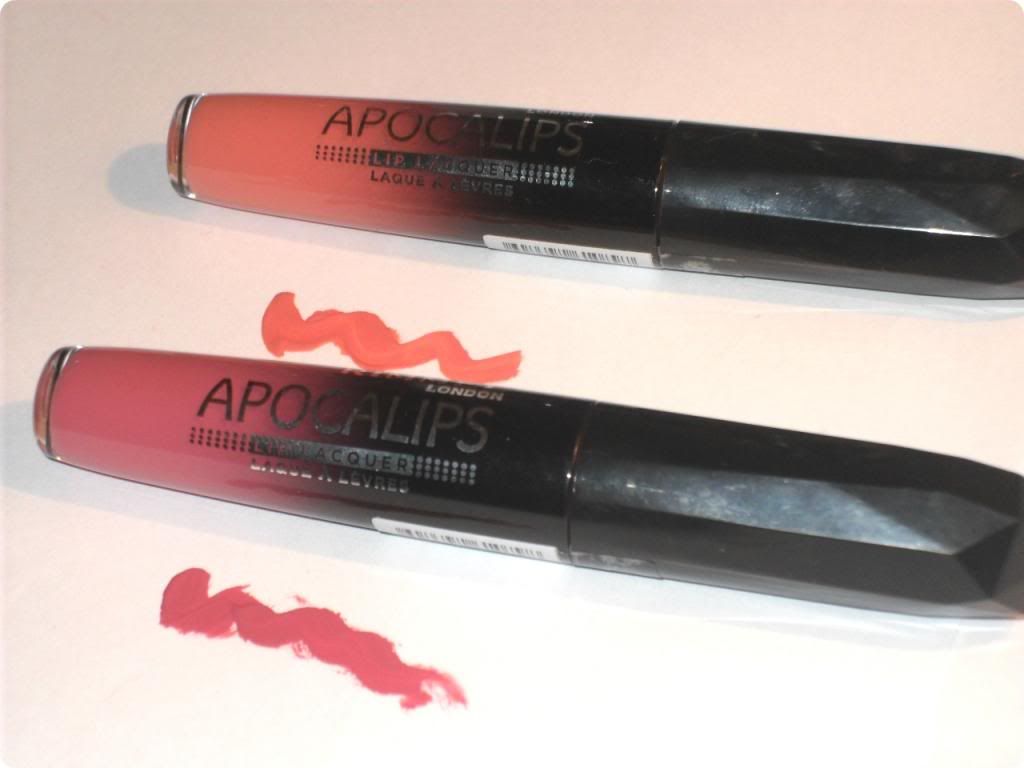 The products are extremely pigmented, almost like a liquid lipstick and have a different finish. It's almost like they set, but they set glossy and not matte. They're not drying at all, but they're not sticky either. It reminds me of when I wear a lipgloss over a lipstick - that kind of finish! The staying power I have found is so far really good. I was half expecting them to leave a sort of stain behind when the glossiness goes, but they wear off really nicely and they're easy to reapply.
I also picked up one of the Rimmel Scandal Eyes Eye Crayons, in the Beige shade. I thought this would make a really nice eyeshadow base & inner corner highlight.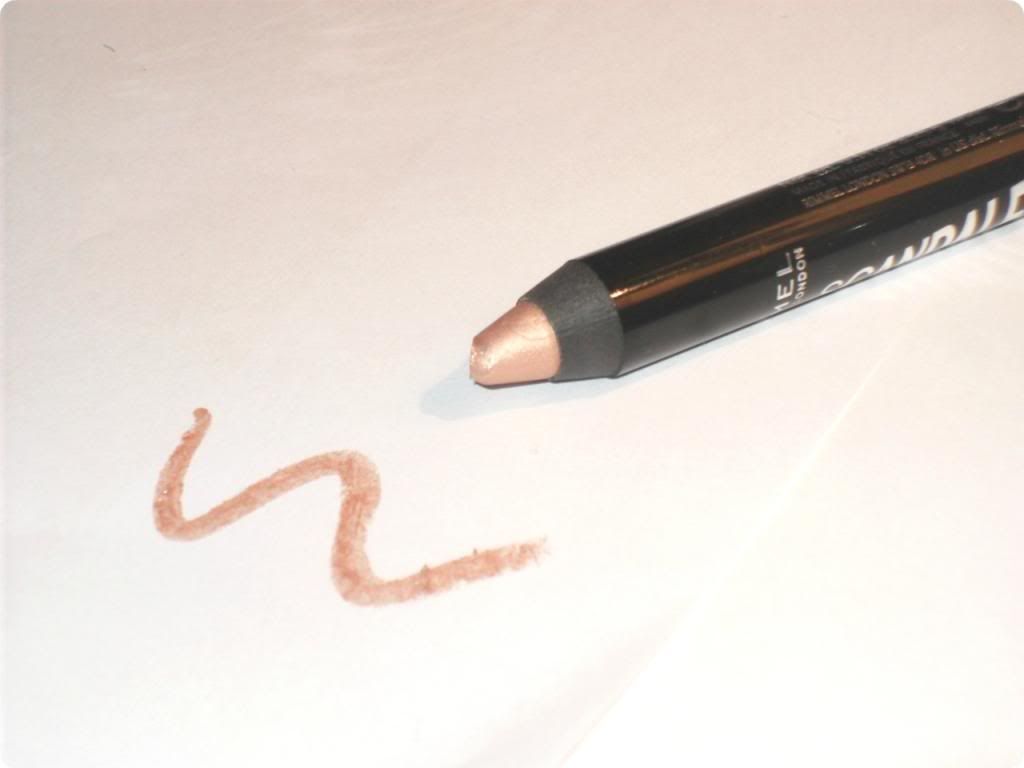 The pencil is really soft and blends out gorgeously. It makes the perfect base, can be worn alone, used as an eyeliner, used to highlight and pretty much anything else you could possibly use it for around the eyes. I'll definitely be picking up more shades!
What do you think of Rimmel's new releases?