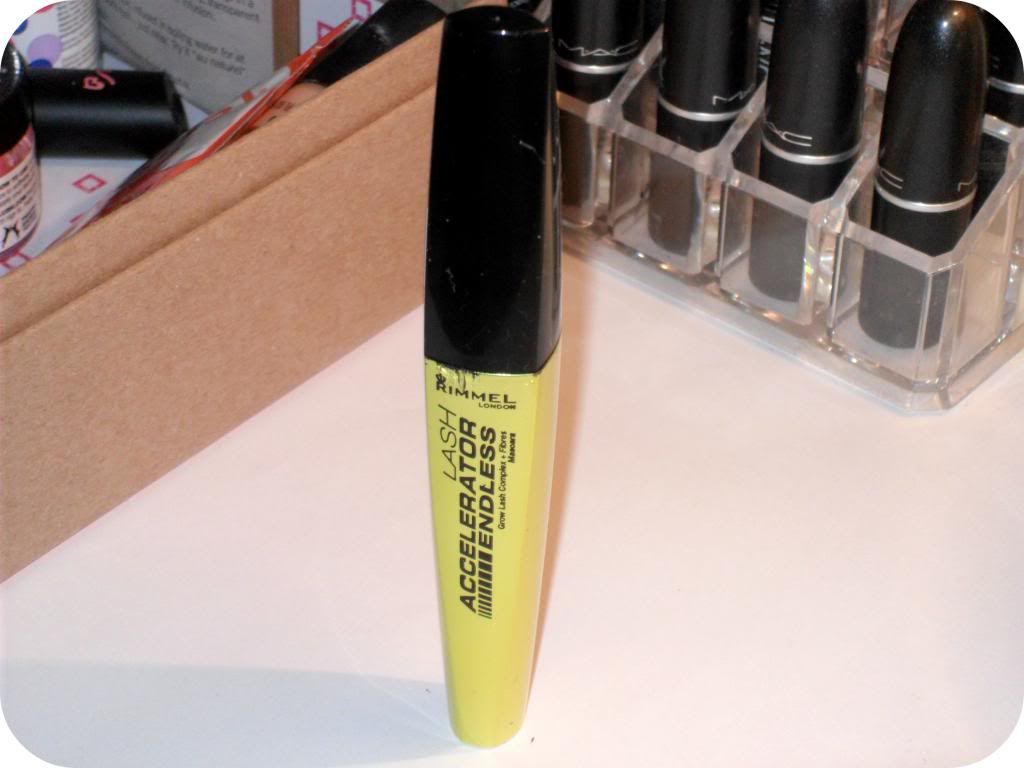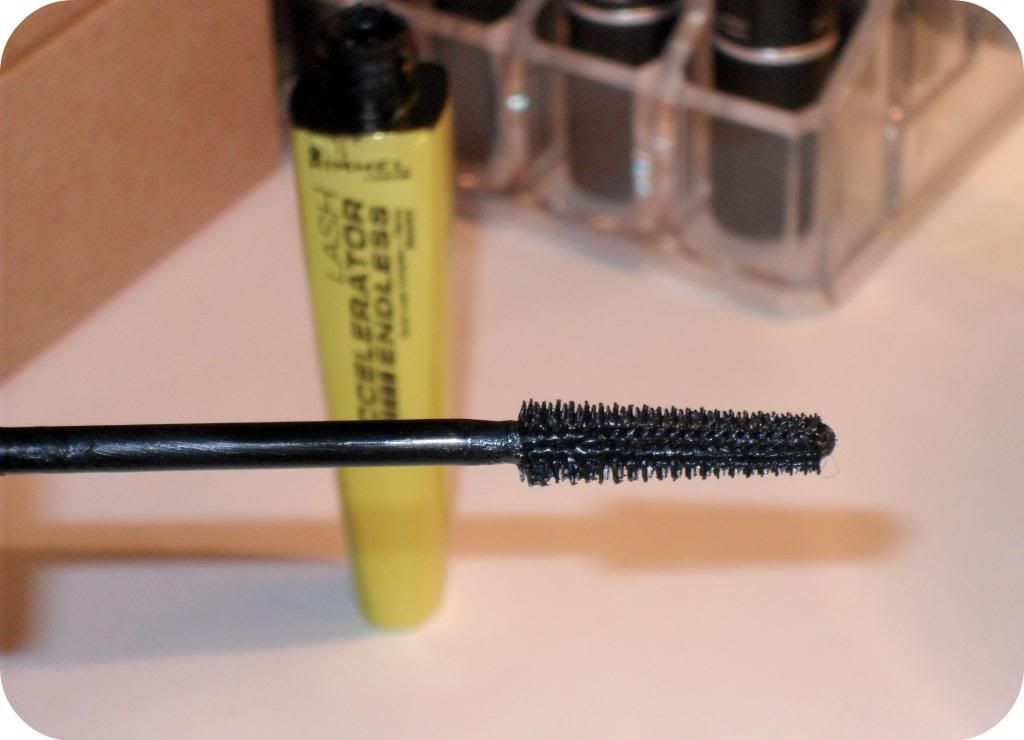 I always look for a lengthening mascara with a touch of volume, but mainly to give my short and stubby lashes a little bit of lift and flutter. I saw the new Rimmel Lash Accelerator Endless mascara being advertised everywhere, and since I still haven't found the perfect one I thought I would give it a try.
To start with the brush is plastic (which I don't really mind) and tapers towards the end. This does make it easier to reach those even stubbier lashes in the inner corner of my eye but apart from that I don't think the brush is anything special. It's not 'too wet' which I like, because I find I can build on a mascara more if I don't have to let it dry between coats.

I've found the mascara to be 'okay' at lengthening my lashes, and pretty good at volumising. It doesn't clump too easy so and the brush makes it easy to apply (without getting mascara all over your eyelids). I can't say its my favourite, because it just doesn't have that big 'wow factor' I need to give my lashes length, but I might purchase it again.
Have you tried the new mascara from Rimmel?