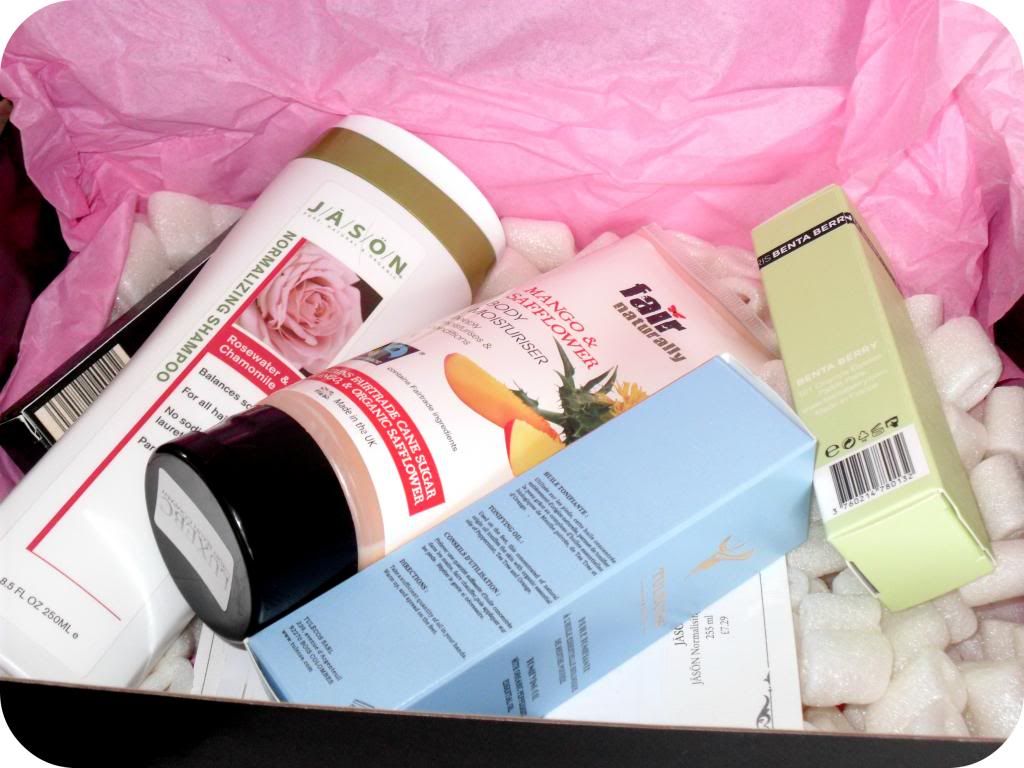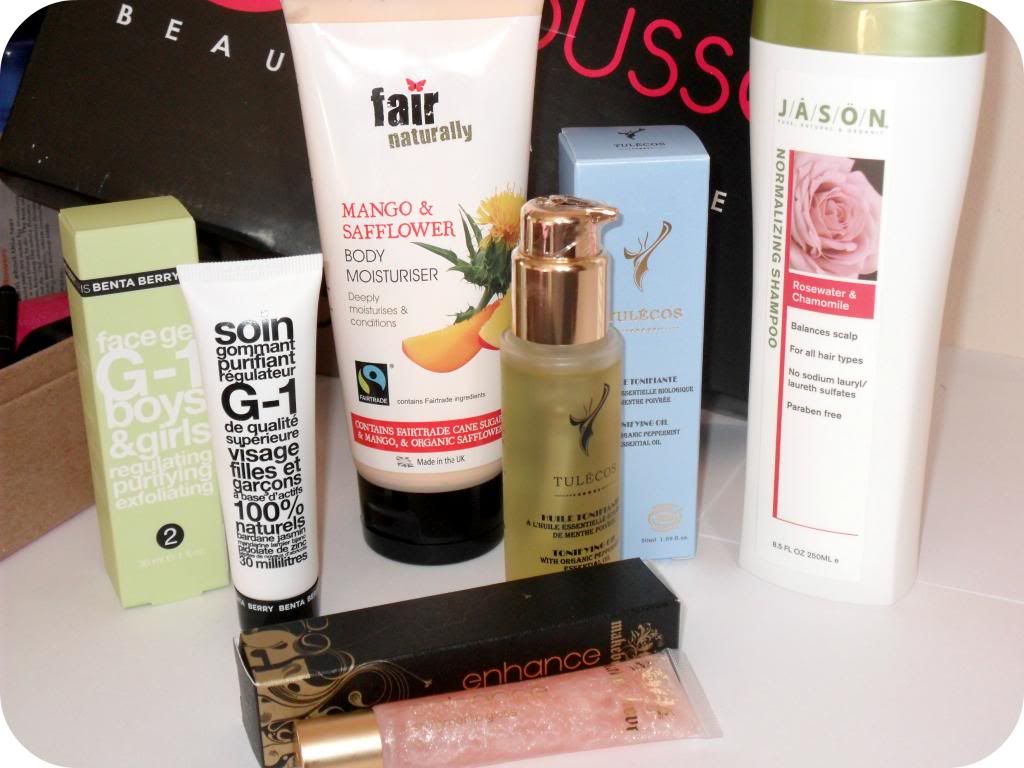 I love the concept of the Betrousse beauty boxes as I have said in previous posts. You are able to view the products before hand, you get all full size products and you only pay a fraction of what the contents are worth.
The Glitz & Glamour box costs £10 (with an extra charge of P&P) but the products inside add up to a total of £70!
This time you receive the Benta Berry G-1 Exfoliating Facial Cleanser (30ml, RRP: £14), which if it's anything like their mattifying moisturiser I'm sure I will love. The Fair Naturally Mango & Safflower Body Moisturiser (200ml, RRP: £3.99), which smells incredible even if it is the cheapest product in the box. The Tulecos Tonifying Oil (50ml, RRP: £33) which is actually meant for use on the feet after reading closely - so a little bit of a strange product but hopefully quite luxurious, and the last non-makeup item which is the Jason Normalising Shampoo (255ml, RRP: £7.29). Then the last product which I know will be a little bit hit & miss - the Make Believe Beauty Shimmer Lip Gloss (15ml, RRP: £10), which I can see my using to highlight the centre of my lips but not for a lot else.
I've really enjoyed my previous boxes and love the fact you get to try the whole of the product, rather than tiny sample sizes at pretty much the same price. Granted a lot of the brands are international but they can be found online a lot of the time, and I think it's a great way to
properly
try out products you wouldn't normally bother with.
What do you think of the Glitz & Glamour Box?