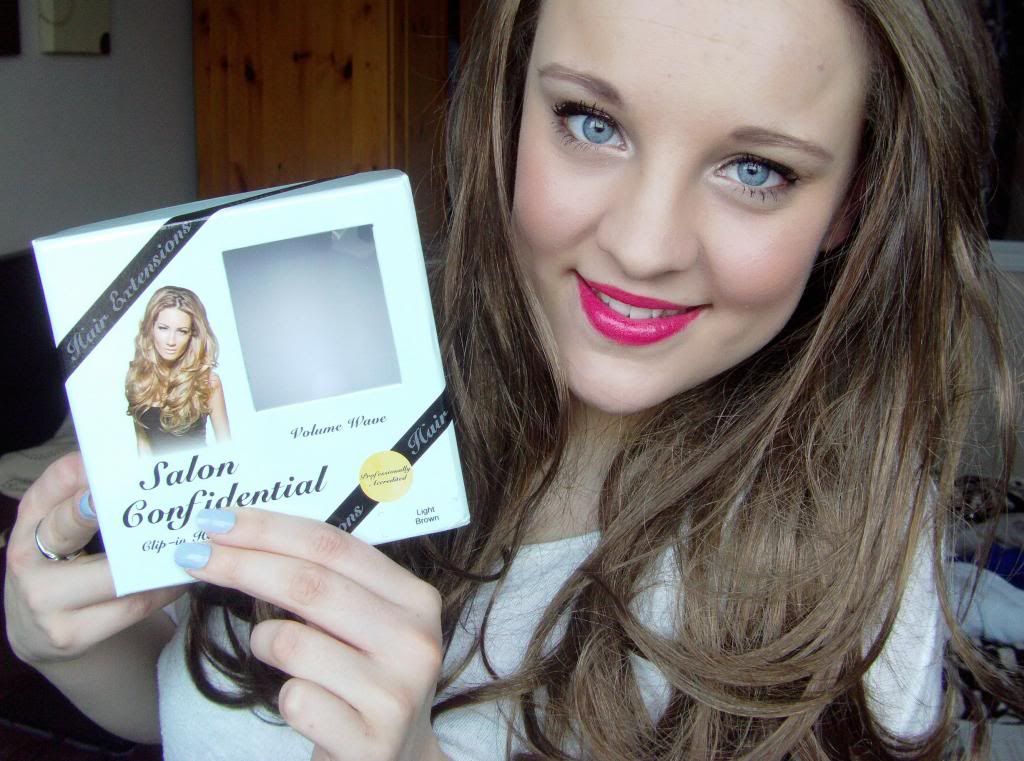 For years I have worn hair extensions and whether its you guys who have been asking, or personal friends and family the questions of which to buy, how to colour match properly and what works the best to achieve those long and luscious locks always seem to pop up.
I should start by saying I have tried a
lot
of different clip-in hair extensions, whether they be real hair or synthetic - so my favourites really stand out amongst the crowd. I also have never died my hair so colour matching can be a little tricky (as I don't have a particular name or colour to go with) and it's simply been a case of trial and error.
There has definitely been a benefit with online shopping over the past couple of years as more and more brands of extensions have hit our google search, which if your like me and have pretty much nowhere around you in terms of walk-in shops that stock them its a huge thumbs up! For a while my favourite brand of real hair extensions have been 'ECHO' available through many stockists online and in stores, but recently the Salon Confidential Clip-In Synthetic hair has taken the lead (in particular the Volume Wave Style).
Now I know some people can be a little freaked out by wearing real hair extensions as you just don't know exactly where they come from, whereas others think if you go for real you get real quality in terms of styling. I was always one of them people and never understood the benefits of synthetic hair. For one it means no styling (so no heat and no dead ends) which obviously means they will last longer in terms of silkiness, bounce and general condition. It also means that it cuts out the styling time so it doesn't take hours to arrange them.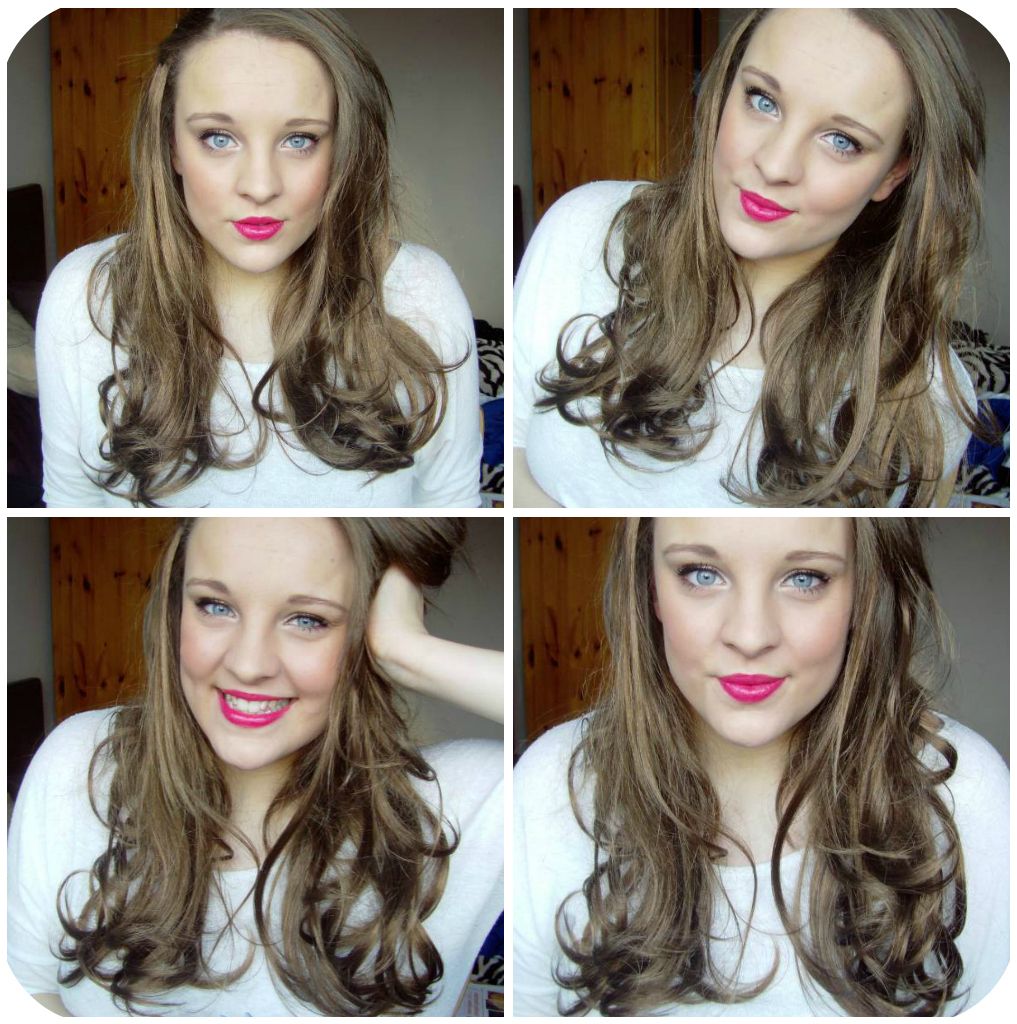 The ones I have been using are from a brand called
'Salon Confidential'
, which immediately stood out to me as they have been used on TV shows such as 'Hollyoaks' and on-stage photo shoots and fashion shows. The photographs on the website show they are also really full and heavy-looking, so none of that rubbish thin stuff! They were also voted 'Best hair extensions on the high street' from More Magazine.
I wear the shade 'Light Brown' and there are 12 shades to choose from, as well as 3 styles. The ones I wear (as above) are 'Volume Wave', but there is also 'Silky Straight' and 'Bouncy Curl'. They come as 18 inches long and costs £45, available
online here
.
I managed to ask the creator of Salon Confidential - Stephanie Stevenson, a few questions on the choosing and upkeep of hair extensions for you all.
1) Do you have any tips for choosing the right colour of your hair extensions online?
Always remember to match the extensions to the Ends of your hair NOT the root. Matching hair extensions is very different to colouring your hair. The extensions will blend with the ends, therefore the best way to colour match is to take the ends of your hair and place them up to the colour swatch on the computer screen. Don't worry too much about the brightness of the screen differing as its the 'tones' in the extensions which will match your natural hair. Alternatively, Salon Confidential offer a FREE Colour Matching service. All you have to do is send 3 images taken in natural light (daylight) to
matchmycolour@salonconfidential.co.uk
and we will recommend the best Salon Confidential colour for you.
2) What are the benefits of using synthetic hair extensions?
Salon Confidential hair extensions are made from Modafibre which means they look, move and feel like real hair but have no ethical implications. The benefits of Modafibre is they are pre-styled and curl structure remains so if your extensions get wet, when they dry they will bounce back to their original curl. They are so much easier to use as you don't need to do any styling, you literally just clip & go!
3) Is there any type of product that you would recommend to keep extensions in a glossy and nourished-looking condition?
Modafibre extensions don't lose their shine or condition, so as long as you keep them tucked neatly in a box when you're not wearing them, they will always look glossy and nourished.
4) Is there anything you would recommend NOT doing in regards to the proper care and looking after of your extensions?
Try not to use product on your extensions as this will make them sticky. They are not real hair therefore they don't need shine spray or hairspray as they already hold their curl. Don't use any heat on them as this will damage your extensions, but again you don't need to!!
If any of you have any other questions for me in terms of the hair extensions then feel free to leave a comment, or you could ask the Salon Confidential team on twitter : @SConfidential. As I said they are the best I have tried over the past couple of years, and I would love to hear about your experiences if you have tried them too.